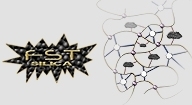 FST
Fine Silica Technology
Benefits
Partial silica tread compound developed through FST technology provides high handling performance on dry and wet road conditions.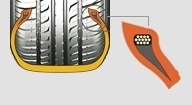 JOINTLESS BELT
Jointless "0" degree spiral nylon cover and wide steel belts.
Benefits
It improves uniformity for smoother ride, durability and tread wear.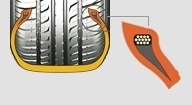 JOINTLESS MONO STRAND BEAD WIRE AND HARD BEAD FILLER
Strengthens the link between tire and rim for a more precise driving experience.
Benefits
Improve lateral stability in high speed cornering and uniformity for smoother ride.